A Brief Reading From, THE TALE OF THE ENCRYPTIC JOURNAL.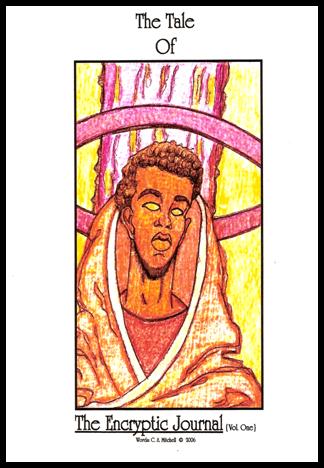 [Volume 1: VI] John, the prophet, goes on to say, "I turned to see who had spoken to me. Turning; I saw seven golden candlesticks. Moving among them was one that resembled Jesus: the <glorified> Son Of God." [Source: Revelation 1vs. 1-17] KJV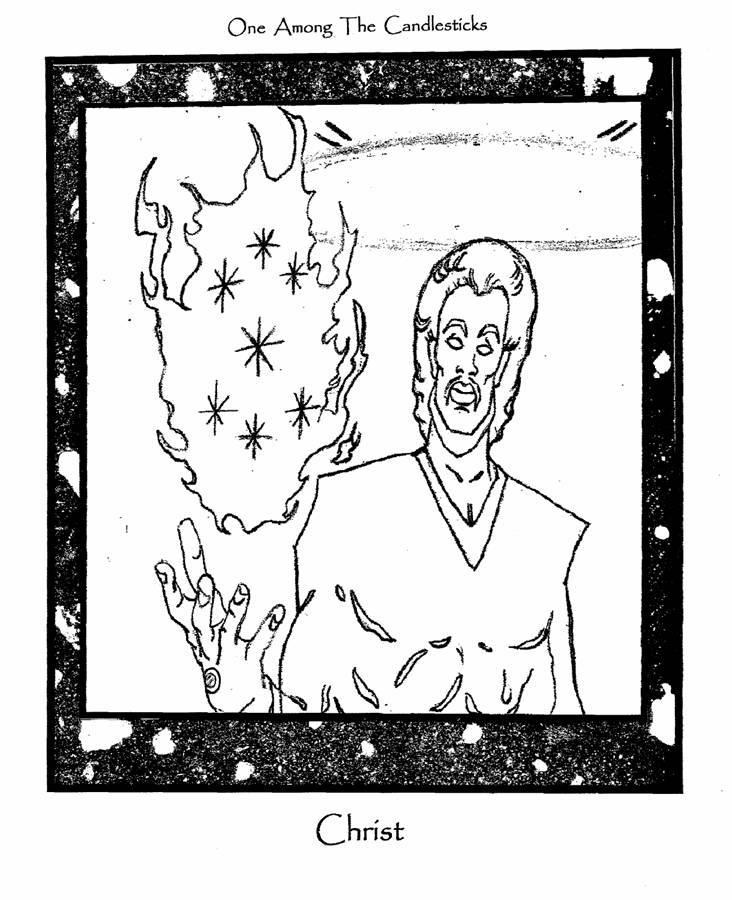 [Volume 1:VII] "He was clothed in a fine garment; that extended to His feet; and was wearing a girdle of precious gold." says John. "The hairs of His head and face were white like wool; white as newly fallen snow. His eyes burned, like crackling flame; His feet like fine brass, burned in a great furnace."
"His voice resonated, as that of many waters. In His right hand were seven stars. His face shined, as a sun, at full strength; His tongue had the power of life and death."
"Upon seeing him, I fell. Falling to my feet, as a dead man falls. So awesome and terrible was the sight; that I dare not, to look into His face."
[Source: Revelation 1vs. 1-17] KJV
c.a.mitchell copyright 2006